Julianne Moore Lightens Up! What Do You Think of Her New Look?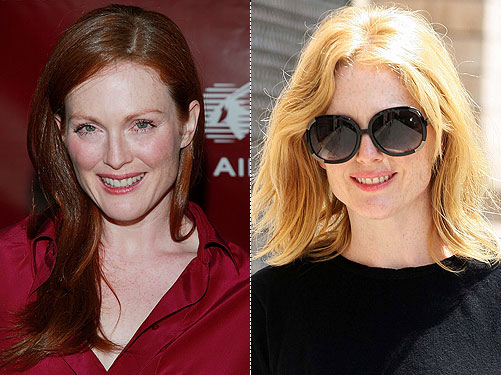 Evan Agostini/Getty; Thornton/Green/INF
Over the years, Julianne Moore has become an iconic redhead — even when she was blonde in Far From Heaven, she was still indelibly in our minds with that fiery hair. So, seeing her strolling in N.Y.C.'s West Village yesterday with a dramatically shorter and lighter 'do took us totally off guard! Julianne's lightened up to a pale strawberry blonde for her role in a new thriller, Blindness (due out in March '08). We're not sure what to think of it of the new look — it looks great, but we already miss the vibrant red locks. We want to know what you think! Tell us: Do you like Julianne's new lighter do? Or do you like her natural color better?