How Often Do You Buy Things You See Stars Wearing?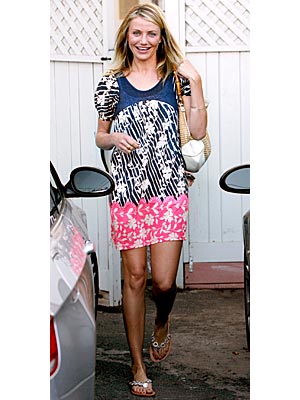 Ramirez-Rios/JFX
When Cameron Diaz hit the streets of L.A. in her trendy multi-print dress, we were dying to own it — and so were many of PEOPLE.com readers, judging by how many requests we got to track it down! And it was hardly the first time we've had to have something we saw a star wearing, from Eva Longoria's blue Express dress to Katie Holmes's Gap shirt — not to mention the countless outfits that we've put together inspired by a star's outfit. But we want to know: How often you shop based on a star's style? When was the last time you bought something because you saw a celeb wearing it? Does it influence your shopping on a regular basis?
And, by the way, if you want Cameron's Orion dress, get it at bigdropnyc.com for $115.