Carmen Electra Goes Dark! Love It or Hate It?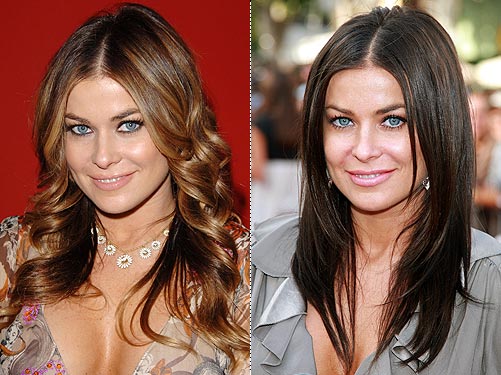 Fitzroy Barrett/Landov; Kevin Winter/Getty
Carmen Electra is definitely one star who likes to play around with her hair color — we've seen her run the gamut from bright blonde to deep brunette. But when she turned up at the L.A. premiere of Hairspray last night with almost-black locks, we couldn't help but do a double take! Maybe it's the darker color or the sleek, straight 'do, but Carmen just looks so different to us. Carmen's rep tells PEOPLE that the change is for a new film so we'll have a while to get used to the new look. But right now, we're still undecided about which color we like better. So we want to know what you think! Tell us: What do you think of Carmen's new darker color? Love it or hate it?