Would You Wear These Marc by Marc Jacobs Flats?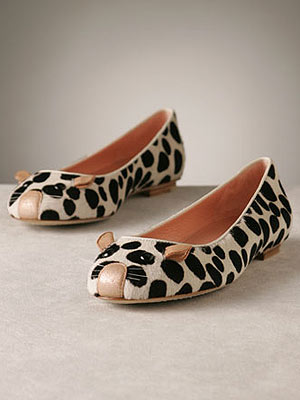 Courtesy shopbop.com
Marc Jacobs has put a very literal spin on his iconic "Mouse" shoe with these whiskered flats. Are they adorable for adults or better for the playground? Tell us: Would you wear these shoes?
Want a pair of these Marc by Marc Jacobs flats for yourself? Get them for $355 at shopbop.com.