Would You Wear This Miu Miu Dress?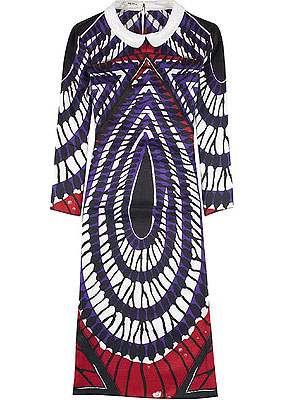 Photo: Courtesy of net-a-porter.com
We can't decide about this Miu Miu calf-length silk print dress. Is it a mod must-have or will we get a headache from looking in the mirror? We want to know what you think! Vote in our poll and then tell us your thoughts!
Want it for yourself? Get it for $2150 at net-a-porter.com.