Would You Wear This Roberto Cavalli Bangle?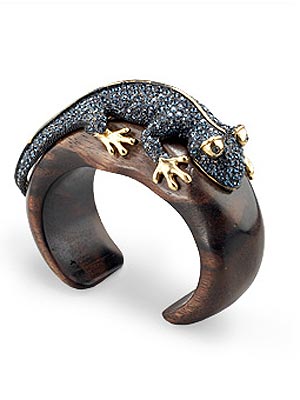 Photo: Eluxury.com
We think that this Robert Cavalli crystal encrusted gecko bangle could be viewed as the height of jungle chic or just too wild for the average wrist to handle. But we want to know what you think! Tell us: Would you wear it?
Get it now for $625 at eluxury.com.