Exclusive Deal: 20% Off At Kristenmccloud.com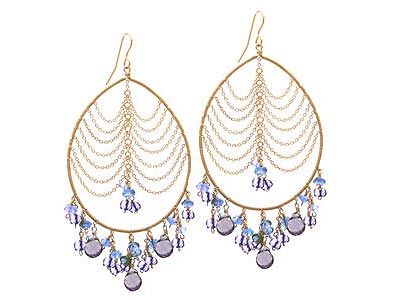 Courtesy of kristenmccloud.com
Kristen McCloud's unique and delicate jewelry have created loyal fans out of stars such as Uma Thurman and Drew Barrymore. Until June 30, 2007, Kristen has taken 20% off her entire site for People.com readers. Click here to receive the discount.
What we love at kristenmccloud.com now:
Iolite and blue topaz earrings, $198. With discount, $159.
For more great deals, check out our People.com Exclusive Deals page.