What Was Posh Thinking?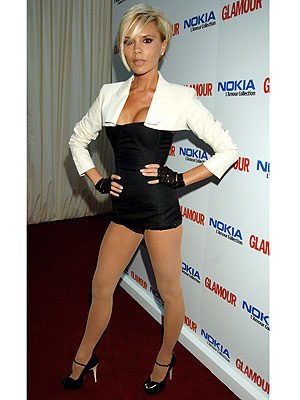 Dave M. Benett/Getty
Is Victoria Beckham ditching the idea of a reality show and heading for Broadway? We can't figure out why else she would arrive to the 4th Annual Glamour Women of the Year Awards in London dressed like she's appearing in Chicago! From her six inch YSL heels to her seamed stockings to her fingerless gloves to her, uh, lack of pants in her Roberto Cavalli corset topped one-piece and bolero jacket, Posh looks more suited to showing off her jazz hands than hitting a sedate awards ceremony. She's not the first celebrity we've seen in bloomers, but this is taking the look to the extreme! Tell us: What do you think of Posh's outfit?