Are Kate Moss & Nicole Richie Stealing Kid Rock's Style?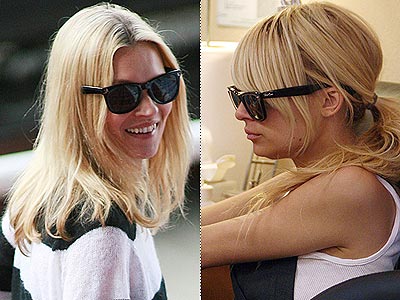 Ben Stansall/Getty; Henry Flores & Marcos/BuzzFoto
Love or hate their styles, Kate Moss and Nicole Richie are undeniably trendsetters — so we did a doubletake when we saw both women apparently copying. . .Kid Rock? Kate and Nicole have been spotted recently with their sunglasses tucked over their hair, which is the trademark style of the hard-partying rapper-rocker. We're down with red sunglasses or metal-rimmed aviators, but ladies, please put them under your hair! Tell us: What do you think of Kate and Nicole's new sunglass style? Would you wear your shades this way?