Eva Mendes's Love of Leopard Print: Sexy or Snooze-y?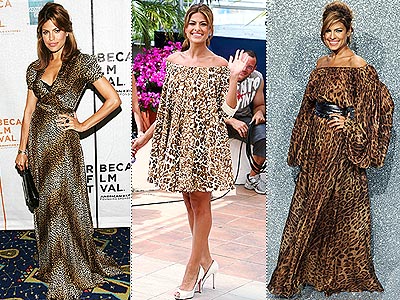 Agostini / Getty; Palmberger / Celebrity Photo; Venturelli/OLYCOM/bauer-griffin
Lately, we've been having deja vu when we see Eva Mendes on the red carpet — everything looks so familiar! And then we realized that it's Eva's love of leopard print that's doing it. The actress has worn the animal print to no less than three events in the past month: a D&G gown at the N.Y.C. premiere of Live, Anna Molinari tent dress at the photocall for We Own The Night in Cannes, and a flowy gown for the Dolce & Gabbana party in Cannes. Eva's always working a retro sex-kitten look, so the leopard print makes sense. But for the sake of telling her outfits apart, we wish she'd venture out of the animal kingdom a little more often. Tell us: Do you think leopard print is a good signature for Eva or should she try a new look?