Get Jordin Sparks's Affordable And Chic Dress!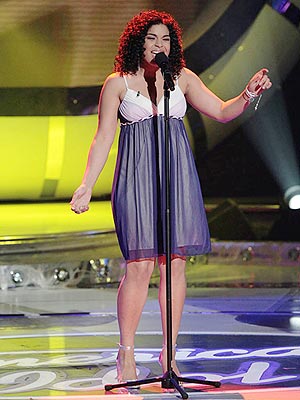 Seventeen-year old Jordin Sparks has a 50/50 shot at being the next American Idol, but she hasn't let the fame go to her head — or wardrobe! We spotted her in this beautiful and reasonably priced Hot Kiss dress as she sang her way into the final two. The colors and flow of the chiffon make it so feminine, and the braided belt is a nice and unexpected touch. It's also a great transition from day to night as the weather becomes warmer. Get yours today at windsorstore.com for $55.
Check out our American Idol Blog for everything you want to know about the show!
Photo: Courtesy of Michael Becker / FOX