Lance Armstrong: Fashion and Bridal Guru?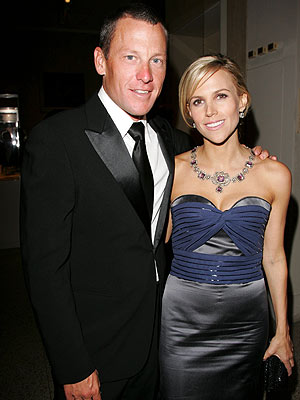 Dating fashion designer Tory Burch is definitely rubbing off on Lance Armstrong. The first thing the seven-time Tour de France winner did when he encountered his friend Daniel Boulud on the red carpet at last week's Modern Bride Trendsetter Awards in N.Y.C. was straighten the chef's collar and tie. He shared that his pocket square was added by Tory, but, "She doesn't like it when I wear T-shirts – especially my ratty T-shirts." Armstrong, who is spending quite a bit of time in New York these days, has been on a social whirlwind that is very different from his Texas get-togethers. "Texas is very relaxed," he said. "We don't have events like this and certainly nothing like the [Costume Institute Gala at the] Met," which he attended on Monday with Burch. "It was quite the scene," he said of the Met. But the athlete was actually picking up tips at the Modern Bride event. "I'm having a wedding at my house in like 10 days [for his stepsister], so I'm a little nervous, but we had a party for 500 last week, which was a good trial run."
Do you have bridal stories to share too? Check out our Real Life Weddings Blog by clicking here.
Photo: Matt Baron/BEI