What Do You Think of Kellie Pickler's New Cut?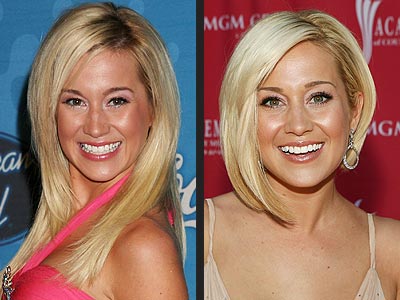 After seeing Kellie Pickler's new asymetrical bob this week, we couldn't help but wonder if the blonde was just trying to distract from the controversy surrounding her, uh, inflated assets. But at the 42nd Annual Academy of Country Music Awards, Kellie set us straight. The Season 5 American Idol finalist told PEOPLE, "Yes, it is new! I just wanted a change. I don't believe in the saying 'if it ain't broke, don't fix it' because there is always room for improvement! That's my motto." So, tell us: Do you think Kellie's new do is an improvement? What do you think is her best look?
Check out our What's Her Best Look Gallery to vote on more celeb transformations.
Photo: Nikki Nelson / WENN; Michael Buckner/GettY