T.R. Knight Goes Pink! Love It or Hate it?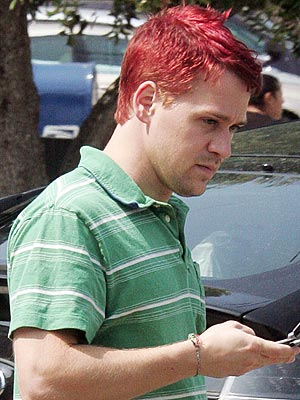 While some of his other cast mates are making headlines in New York, T.R. Knight was keeping a low profile in Hollywood until we spotted him with a new, very bright, hair color. The Grey's Anatomy star took his natural brown locks to pink! The show is over for the season after last night's finale, so no chance of seeing a pink haired Dr. George on set. Interestingly enough, this isn't the first time T.R. went outside of the box with his hair color– around the same time Grey's filming wrapped last year, the actor went blue! Maybe it's a summer look. Tell us: Do you like the pink or do you prefer T.R. as a natural brown?
Wanna sound off on the Grey's finale? Click over to our TV Sweeps blog and join in!
Photo:Splash News online