Short, Medium or Long: What's Jessica Simpson's Best Length?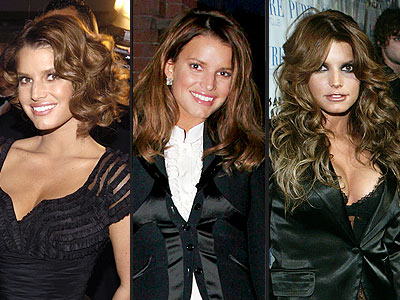 Considering that she has a hair extension line with BFF (and stylist-to-the-stars) Ken Paves, it's not a big shocker that Jessica Simpson's hair keeps changing length. Just within the past ten days, we've seen her hair pinned up in tight curls at a UNESCO gala in Cologne, Germany, grazing her shoulders for a dinner out in N.Y.C., and tumbling to almost waist-length at the Pussycat Dolls show in Las Vegas. Forget the brown color (which looks to be slowly lightening up, just like Cameron's did) — we want to know which 'do you like best for Jessica! Tell us: Should Jessica keep the long locks, go for shoulder length or crop to a bob? What's her best length?
Click here to see more photos, news and a full bio of Jessica Simpson, and click here to discuss her style in Off the Rack.
Photo: Succo Media/WENN; INF; Chris Weeks/WireImage