Are You Desperately In Need of a Fashion Makeover?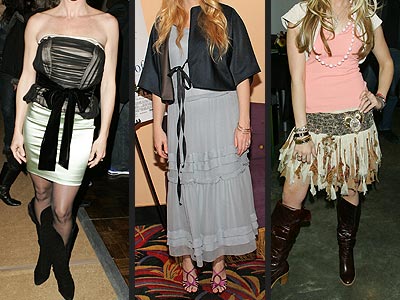 Do you mix and match patterns with no luck? Have you been wearing high-waisted pants not because they're trendy but because you never stopped!?? And is your idea of "dressing up" wearing your best all-black… Sweatsuit? If this sounds like you, then you might be the worst dressed woman in America! But don't fear — PEOPLE magazine wants to help! Enter PEOPLE's first-ever From Worst To Best Dressed contest and you could win a complete wardrobe makeover — which will include professional styling advice and a new clothes! The winner will also star in her own professional photo shoot and will appear in a future issue of PEOPLE. So don't be a fashion victim — be a fashion vixen and enter now!
Click here enter our contest. Pass the word on to your fashion-challenged friends — tell them to go to people.com/worsttobest today!
Photo: Jeff Vespa/WireImage; Kevin Parry/WireImage ; Bill Davila/startraks