For a New Mom: Hot Diaper Bag-- from Target!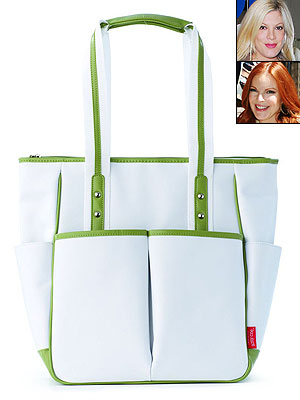 With all the fancy and outrageously expensive diaper bags available now, it's comforting to know that there are still chic and stylish options for under $25. New mommies Tori Spelling and Marcia Cross are loving their Amy Coe Diaper Bags Nicolette Tote from Target, that's only $24.99! Even if you aren't a mom, how cute would this be as a summer tote with a lot of handy pockets? Wonder if other moms Katie Holmes and Heidi Klum picked on up on their recent trips to Target? Click here to buy your own Nicolette Tote at target.com.
Click here to see more Mother's Day Gift Ideas in Off the Rack.
Photo: Roger Wong/INF; Simon Ferreira/startraks