Get the Look: Blake Lewis's Tuxedo T-Shirt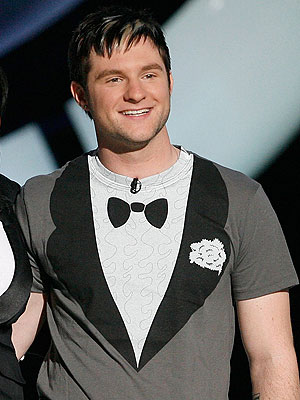 This American Idol finalist is not only making headlines with his voice. First his devoted fans designed t-shirts, buttons and hats to show heir support, then he got America talking about his new hair color. Last night, maybe in an attempt to keep up the new hipster image, Blake hit the stage in an ironic tuxedo printed t-shirt. We must admit that we like the quirkiness of the look so we found similar ones for all you Blake fans out there. Check out this classic black one, $15, at amazon.com and for more colors, styles and even women's and kid's check out tuxedotshirt.com — they are even making a whole line of wedding dress t-shirts for brides!
Check out more on Blake and every thing Idol at our blog!
Photo:Frank Micelotta/Getty