Lauren Conrad Makes Her Beauty Mark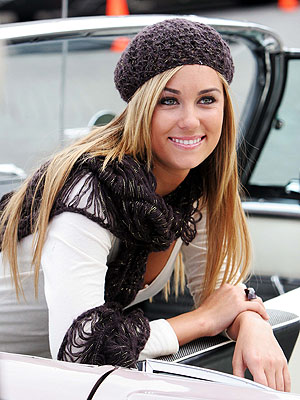 The StyleWatch team has been mourning the end of The Hills for the season, but here's something to cheer us up: We'll being seeing more of ultimate California girl Lauren Conrad as the new face of mark, in ads breaking this fall. Cosmetics. Lauren was the center of attention at a public photoshoot in N.Y.C's trendy Meatpacking District yesterday — she writes on her site, "I'm in New York for my shoot for mark. So much fun. We are on our second day. We shot for 10 hours yesterday and today's gonna be just as long but I'm having fun playing with the make up. (I got to see all their new stuff!!)." And she's already got her favorites from the brand, mentioning the Beachcomber headbands, Instant Vacation Greek Isles Sea Salt Styling Spray and the Kiss Therapy Super Soothing Lip Balm SPF in Shimmering Shell — the best part is that they are all under $10! Check out more of mark.'s products on the brand's site, meetmark.com.
Click here for our Ultimate Guide to Summer Beauty. See how to look great all summer long – from quick hair tricks to must-have makeup to the newest trends!
Photo: INF