Blake Lewis's New 'Do: Love It or Hate It?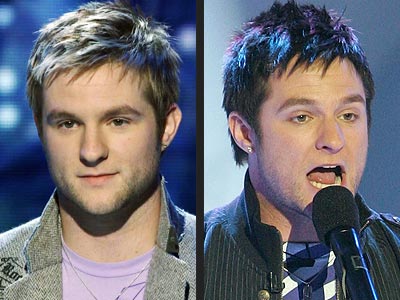 With all six American Idol finalists still intact after last week's surprise twist — no one goes home! — it was only natural that the singers would turn things up a notch. Not only did Blake Lewis break from the expected with his beat-boxing rendition of "You Give Love a Bad Name," he amped up his look by swapping out his blond spikes for an edgier black crop. Lewis certainly looks less fresh-faced than he did with the light locks, but is that a good thing? Tell us: What do you think of Blake's new 'do? Love it or hate it?
Click here to vote on Blake's new look, and check out Everything Idol!
Photo: inf; Frank Micelotta/Getty