StyleWatch Editors Want to Know: What's Your SPF?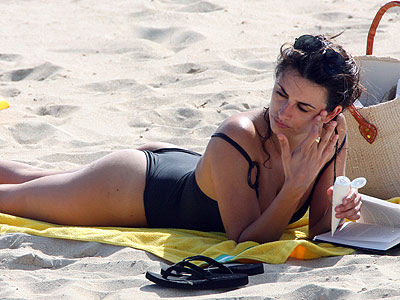 As summer approaches, our thoughts turn to picnics, long days at the beach, road trips — and wearing the right SPF. From our tinted moisturizer to the heavy duty creams that come out for full days soaking up rays, we have a whole range of SPF products shoved into our bulging bathroom shelves. With sunny months ahead, we want to know what SPF you're wearing (and hopefully reapplying like Penelope Cruz does!). Tell us: What SPF do you wear during the summer? Do you switch around depending on your activities and expected sun exposure?
Want your answer to appear in print? To have your comment considered for the next issue of PEOPLE's StyleWatch, please INCLUDE your first name and last initial, your age and your hometown/state.
Photo: PICTURES BART/LFI