Would You Wear Mischa Barton's High-Waisted Jeans?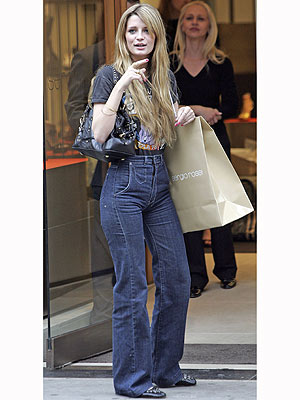 Are we really looking forward to an entire summer of stars in high-waisted pants? First Jessica Simpson stepped out in her ribcage-hugging pants, and now the ever eccentricly dressed Mischa Barton has taken to the streets of London, channeling the '70s in seriously high-waisted jeans over a Fleetwood Mac t-shirt. Sadly, this isn't the most flattering trend we've seen in a while — and here we were so excited for our wide-leg denim to be in style! Tell us: What do you think of Mischa's high-waisted jeans? Would you wear them?
Click here to see more photos, news and a full bio of Mischa Barton, and click here to discuss herstyle in Off the Rack.
Photo: Bauer-Griffin