Beyonce's New 'Do: Love It or Hate It?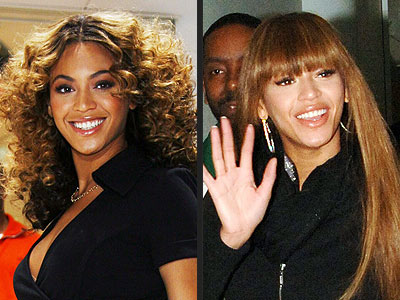 Beyonce surprised us all by turning up in the Sydney, Australia airport this weekend with pin-straight locks with heavy bangs (one of spring's biggest hair trends). It's big change from curls she's been sporting while touring Asia for the new bilingual version of her album B'Day. We suspect that this new 'do may be a wig rather than a permanent change, but we're still intrigued by the radically different look nonetheless. We want to know your opinion! Tell us: Which look do you like best on Beyonce? Love the straight hair with bangs or hate it and miss the curls?
Click here to see more photos, news and a full bio of Beyonce, and click here to discuss their style in Off the Rack.
Photo: Aflo/Splash News online; Beetham/Hammond/Splash News online