Would You Wear Jennifer Lopez's Bell-Bottoms?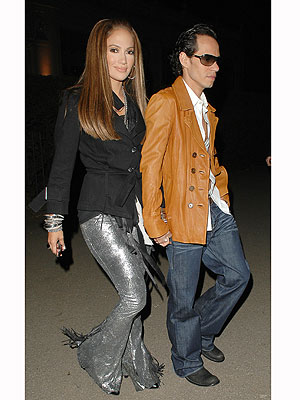 If there was anyone who could pull off a pair of second-skin silver bell-bottoms, it would be Jennifer Lopez. And yet, even on her, we're a little skeptical of the look. Her belted black jacket is completely chic, her long pin-straight hair is flawless and her makeup is glowingly gorgeous — but we just cannot stop staring at those pants! Is that fringe coming off the hems? Woah, cowgirl. Tell us: Would you wear Jennifer Lopez's pants? Are you wondering why she decided to wear them?
Click here to see more photos, news and a full bio of Jennifer Lopez, and click here to discuss her style in Off the Rack.
Photo: Paul Hadfield/Splash News Online