Buy The Entourage Guys' Style Online!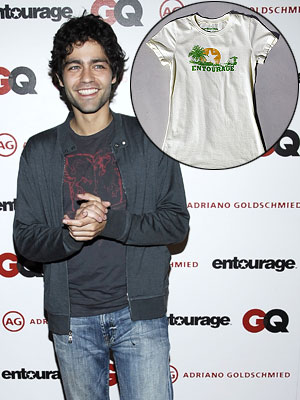 HBO's hit show Entourage just premiered the second half of Season 3, and we're already drooling over the sexy and scruffy style of the Entourage men. Now any stylish fan can add exactly that to their closets (men not included). Adriano Goldschmied has designed an AG for Entourage collection, inspired by the hit show, which is finally available online for everyone to purchase. Snag a men's Let's Hug It Out tee , the famous catchphrase of Jeremy Piven's character Ari Gold, or pick up a form fitting Entourage tee for women. And what does Adrian Grenier think about the line's jeans? The star tells PEOPLE that "girls think they fit nice in the butt part." Go to revolveclothing.com to start shopping.
Click here to read about another Entourage fashion collaboration.
Photo: Courtesy of Dan Steinberg/ap