Great Green Idea: Fleurville Totes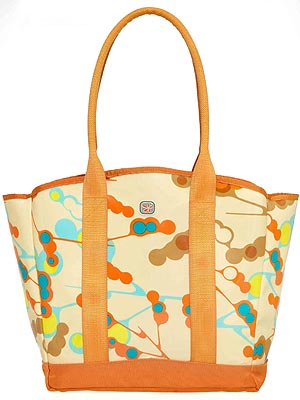 Ok, not all of us can get the sold-out Anya Hindmarch "I'm Not a Plastic Bag," but don't worry, there are plenty of great eco-friendly bags to be had! Fleurville has created a line of Stroller Bags using Re-Run™, a fabric that is woven from the remains of recycled plastic bottles! Available in four colors, the bags retail for $70 and are already popular with celebs like Gwyneth Paltrow and Sara Jessica Parker. But Fleurville's colorful floral totes and diaper bags aren't exactly environmental offenders. Everything in the line, from the totes, $60, to the Fob wrist bags, $22, are environmental-offender PVC-free. Get yours at fleurville.com.
Click here for more great green ideas in Off the Rack.
Photo: john muggenborg