Get the Look: Kelly Clarkson's Floral Tote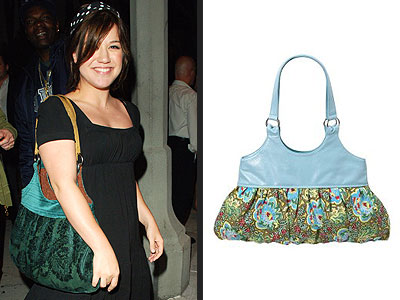 As soon as we spotted Kelly Clarkson with her cute floral bag, we thought it looked incredibly familiar. Turns out that it's vintage, but we were still racking our brains to figure out where we had seen it. And then we realized that it reminded us of an adorable bag at Target! This Xhilaration Soft Satchel in Blue Floral looks amazingly similar to Kelly's sweet tote and is only $15. If the blue doesn't suit you, the bag comes in multiple colors and patterns, including this subtle gray one and this graphic black one.
Photo: Flynet; courtesy target.com
Click here to see more photos, news and a full bio of Kelly Clarkson.