Spokesmodel Alert: Drew Barrymore is a CoverGirl!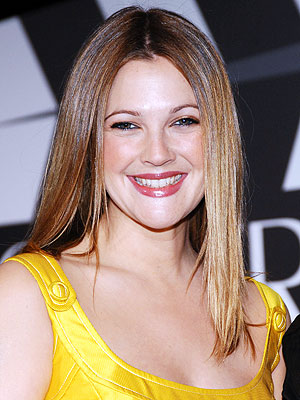 Not only is she a successful actress and producer, but Drew Barrymore can now add CoverGirl to her lengthy resume! Drew will not just be the face of the new campaign, but she will also be co-creative director for the tv commercials, debuting in January 2008. Esi Eggleston Bracey, Vice President and General Manager, CoverGirl Cosmetics in North America, says "we wanted to honor Drew's passions as a filmmaker and are thrilled she is not only lending her beautiful face to CoverGirl but also lending her artistic talents as the co-creative director of the ad campaign." But don't worry — the actress isn't exactly switching careers. "I leave the makeup and product up to them, that's their expertise," she told The Associated Press in a phone interview from the set. "What I want to do is honor the tradition of CoverGirl but hopefully bring myself and my personality into it, as well as some edgy fashion-forward thinking and positivity to it." As for becoming a model, the actress joked, "What girl doesn't fantasize about it?"
Click here to see more photos, news and a full bio of Drew Barrymore, and click here to discuss her style in Off the Rack.
Photo: John Sciulli/WireImage