Great Green Idea: Save Our Trees Please Tee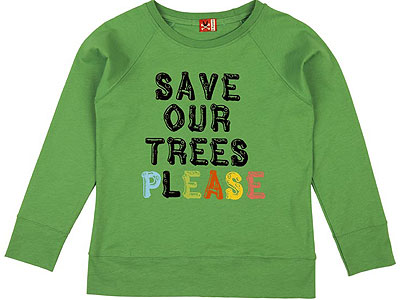 Earth Day, which is on April 22, is a great time to educate our kids on how to be eco-friendly — why not start their environmental urges young? Spread the message with this adorable green Save Our Trees Please long sleeve t-shirt. You can get this top at noaddedsugar.com for 18.50 GBP, which is approximately $37. Couldn't you picture Gwen Stefani's son, Kingston, or Jennifer Garner's daughter, Violet, sporting this around the playground?
Click here for more eco-friendly ideas in Off the Rack.
Photo: Courtesy of No Added Sugar