Britney's Blue Contacts: Love It or Hate It?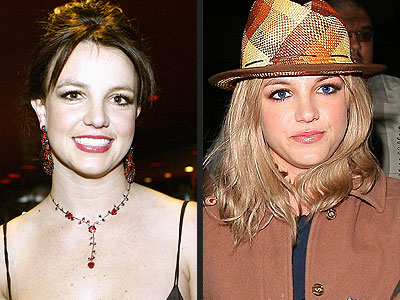 We've been so busy tracking Britney Spear's ever-growing hat collection that we barely registered that the brown-eyed star had started wearing bright blue contacts! With her divorce settlement worked out, this seems like a natural moment for Britney to try out a new look, but we are so used to seeing Britney with dark eyes that we can't decide which we like better. We want to know your opinion. Tell us: Which do you like better on Britney? Her natural brown eye color or her new baby blues?
Click here to see more photos, news and a full bio of Britney Spears, and click here to discuss her style in Off the Rack.
Photo: REUTERS/Eric Thayer/landov; finalpixx