Wanted: Your Ugly Bridesmaid Dresses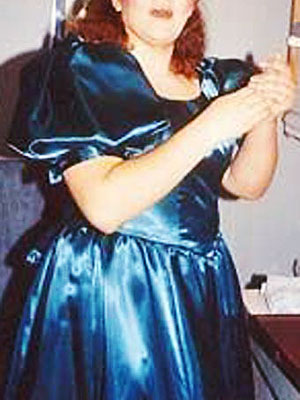 Every bride looks like a princess on her wedding day. But her bridesmaids? Well, that's another story, thanks to the taffeta and ruffle-loaded creations they have to wear. Well, if you were forced into a poufy blue satin getup (like Jennifer from Canada, left) or pressured into a Pepto-Bismol-pink pinafore, now's your chance to get even. Submit pictures of that scary bridesmaid dress to PEOPLE.com's brand-new Ugly Bridesmaid Dress Blog! (Don't worry: You'll be able to crop out your head.) Take that, Bridezillas!
Submit your pictures here at our special Real Life Weddings section.