Penelope Cruz Turns Designer!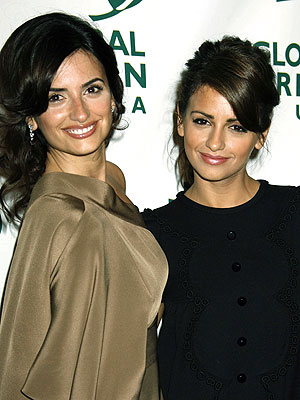 Move over, Gwen. The ever-stylish Penelope Cruz has just added herself to the list of multi-talented stars who are trying their hands at designing clothing. Along with look-a-like sister (and fellow actress) Monica Cruz, the beautiful duo are designing a line for Spanish powerhouse MANGO (think H&M) — they will also be the face of the brand, so you can look forward to seeing their ads break in the fall. The line will feature 25 pieces, which are a mix of clothing and accessories. While the Cruz line won't be on sale for a few months, you can shop the current MANGO collection on their website, mangoshop.com. Tell us: Will you wear clothes by Penelope?
Click here to read more about Penelope's style in Off the Rack.
Photo: Russell Einhorn/Splash News