Kate Hudson's Lunch Date Cheap Chic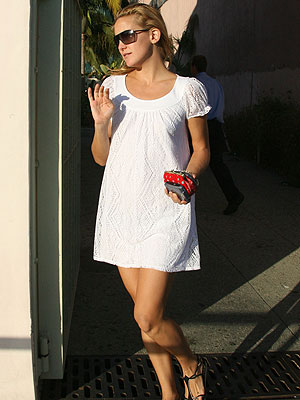 Kate Hudson just gave us one more reason to be inspired by her style. With all the fabulous designer clothes at her disposal, the sunny actress chose an adorable and affordable white dress to wear out to lunch with Owen Wilson recently. Kate's crocheted white dress is a new style from Ella Moss and is available for $154 at bloomingdales.com. Sadly, her stylish "Antigone" sandals are Chanel and a bit more pricey — $650 at select CHANEL Boutiques, 800-550-0005. And a hot date with Owen Wilson? Priceless.
Click here to see more photos, news and a full bio of Kate Hudson, and click here to discuss her style in Off the Rack.
Click here to see our Ultimate Guide to Summer Style. Everything you need to beat the heat — from the hottest shoes to the coolest shades and the sexiest bikinis!
Photo: fame