Would You Match Haircuts With Your Spouse? The Beckhams Do!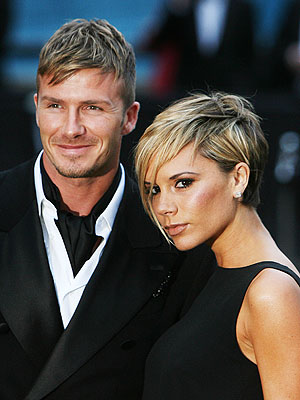 Victoria Beckham's new short blonde crop seems to have set off a wave of new pixie dos, and not just with the girls — husband David Beckham appears to be the latest copycat. The fabulous couple stepped out last night at the 2007 Sport Industry Awards in London with almost perfectly matched short, asymetrical blond hair. We love that these two take such care with their appearance, but we're guessing most couples wouldn't go to such (short) lengths to be in sync with each other. Tell us: Would you match your cut and color to your spouse? Would you want them to match to you?
Click here to see more photos, news and a full bio of Victoria Beckham, and click here to discuss her style in Off the Rack.
Photo: Photoshot /Landov