Would You Wear Rachel's Rope Bracelet?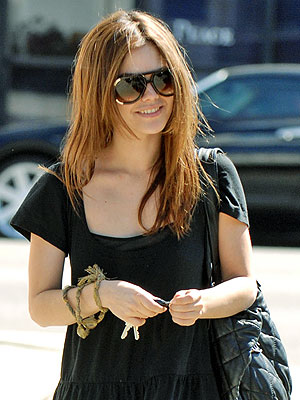 At first glance, we thought Rachel Bilson was taking the Nautical trend to an extreme when we spotted her wearing this rough-looking rope wrapped around her wrist. But upon closer inspection, we realized this is hardly something you would find in the Home Depot do-it-yourself aisle. This convertible bracelet/necklace by Beth Lauren is actually made up of gold threads woven with a 14K gold-filled chain and wrapped in 14K gold-filled wire. It can be purchased for $170 at bethlauren.com . It's definitely edgier than the preppy rope bracelets that we are used to seeing. Tell us: Would you wear Rachel's rope bracelet?
Click here to see more photos, news and a full bio of Rachel Bilson, and click here to discuss her style in Off the Rack.
Photo: BAUER-GRIFFIN