Secrets from the Set: Manly Men Love La Mer!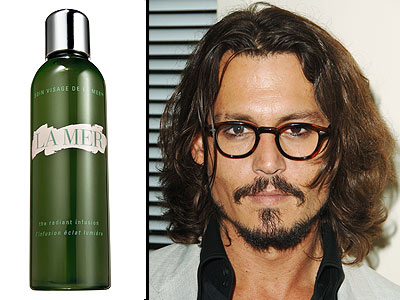 Forget the ladies who lunch: Johnny Depp, Luke Wilson and Matthew McConaughey are the newest members of the cult of La Mer. The makeup artists on the their movie sets claim the ultra rich (and ultra pricey) product line are what keep the pretty boys, well, pretty. "We tear through La Mer on set," says Pirates of the Caribbean: At World's End makeup artist Ve Neill. "Johnny doesn't go anywhere without it." Wilson was a La Mer loyalist on the set of Blonde Ambition. "Luke applies the moisturizing lotion all over when he has had a rough day and loves the cleanser to take off makeup," says Ambition makeup artist Myke Michaels. Finally, Matthew McConaughey was a fan of the Lifting Face Serum. "It really refreshes and plumps up [his] skin," says Fool's Gold makeup artist Nikki Gooley. "He looks brand new again!"
For more beauty secrets of your favorite stars, pick up this week's issue of PEOPLE, on newsstands now.
Photo: Steve Granitz/WireImage