Sniff-n-Tell: Coach's First Scent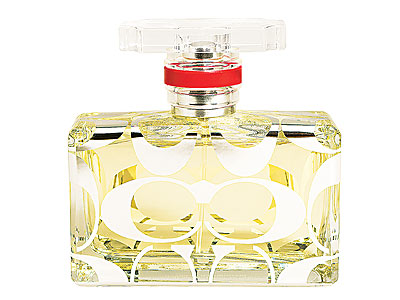 Coach may have mastered the purse, but they are novices in the perfume market. The venerable leather goods company is trying its hand at fragrances by introducing the company's first ever scent aptly called "The Fragrance." President and creative director, Reed Krakoff, says it was inspired by genet, a wildflower from the South of France, and is a mix of florals, like mimosa and jasmine, with a touch of vanilla. Translation: the scent is young, clean and light, perfect for everyday wear– especially in the upcoming summer heat. A 1.7 oz bottle (left) of "The Fragrance" can be bought for $68 at coach.com or try the mini purse spray for $42 in a monagrammed silver tube. Are you going to try Coach's new fragrance?
Click here to read about more must-have fragrances in Off the Rack.
Photo: alex cao