Would You Wear Fergie's Nails?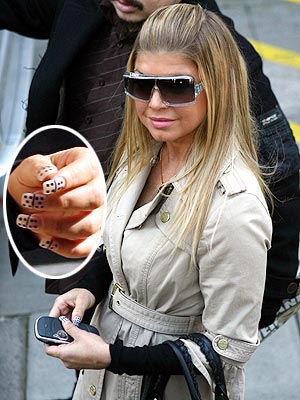 Who's ready for a game of dominos? Apparently, Fergie is — while in London recently, the singer stepped out with polka-dotted nails that look just like domino pieces. Definitely a step beyond black or red nails, she's making a real style statement with her digits. Tell us: Would you wear painted nails like Fergie's? Do you ever get designs on your nails?
Click here to see more photos, news and a full bio of Fergie, and click here to discuss her style in Off the Rack.
Photo: Ian Lawrence/Splash News