Celeb Fave: Rare Love Candle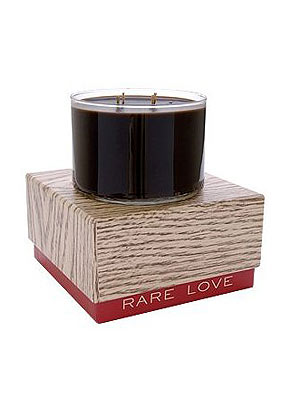 One woman's aphrodisiac may be another's turn off. Oysters, anyone? The exception may be scent — is there a female in the world who doesn't love a yummy fragrance? With that in mind, the geniuses behind Studio at Fred Segal have added two new items sure to please the pickiest nose. (And they should know about pleasing discerning tastes: Nicole Kidman, Jennifer Aniston and Demi are all regulars.) Pink and frou frou has been done already, so they scented their Rare Love Candle, $95, with ylang-ylang, ginger, musk and sandalwood – all rumored to be aphrodisiacs. They promise the chocolate colored candle will burn for 150 hours — and that's a lot of makeout time. You can order your own at www.beautyhabit.com.
Click here to see more great Beauty ideas in Off the Rack.
Photo: Courtesy of Beauty Habit