Madonna Madness Ready To Hit H&M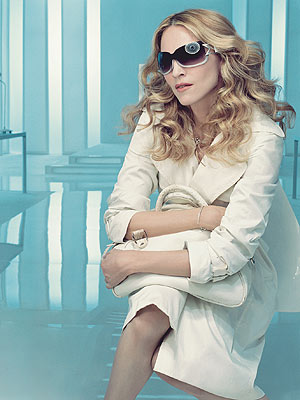 To celebrate the launch of the Designed by Madonna collection on Thursday March 22nd, H&M has announced that it will be raffling off autographed trench coats with the John Hancock of the Material Girl herself! The first 250 people in line at Los Angeles' Beverly Center store and New York's 51st Street store will be entered to win the coveted 10 coats! Sans autograph, the trench coats retail for $100, but with Madge's signature the coat becomes a priceless work of art. Shame on those of you thinking about eBaying Madonna's trench. But honestly, if you won the coat, what would you do with it? Wear it out every single night? Use it as the enviable overcoat to prom? Encase it in plastic and create a shrine around it? Click here to watch the humorous video for the line. Tell us: Are you going to buy a piece from Madonna's H&M line?
Click here to see more photos, news and a full bio of Madonna, and click here to discuss her style in Off the Rack.
Photo:courtesy H&M