Is Jessica Simpson's New Bag Too Big?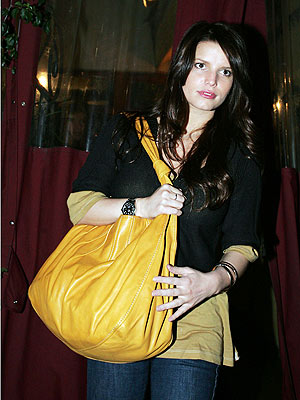 fame
Back from a Roman Holiday with boyfriend John Mayer, the Blonde Ambition star showed off another new very yellow and very big Miu Miu bag. The buffalo leather tote, $940, at select Barney's stores, seems a bit large for dinner. We love the color, called "mimosa" in Italian, but think Jess should try a roomy clutch for a date. What do you think? Is Jess's new bag too big?
Click here to see more photos, news and a full bio of Jessica Simpson, and click here to discuss her style in Off the Rack.