Sneak Peek: Eva Longoria's Sexy Bebe Ad Campaign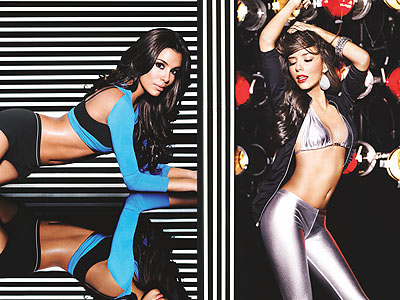 Maybe Eva is more like Gabrielle than we thought! This is some hot workout gear by BEBE SPORT featuring short shorts, abs-baring tops, and a skimpy silver bikini. Spokesmodel Longoria shows off her athletic side in the new ad campaign (launching later this month). "I used to be an aerobics instructor so I really know what works well for that type of activity," insists Longoria. " I love how stylish and comfortable the collection is." I guess there is such thing as working up a fashionable sweat!
Want more Eva? Click here for the latest news and photos of Eva Longoria.
Photo: courtesy bebesport