Would You Let Yourself Go Gray? Roseanne Is!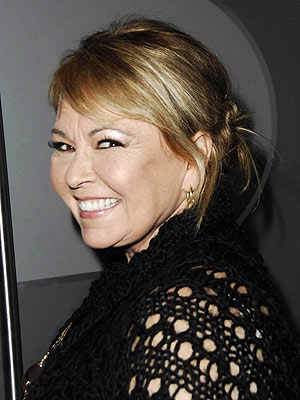 A honey blonde Roseanne Barr — who's now 54 — told the ladies of The View on Tuesday that she's "over it!" "I'm gonna stop dying my hair and go all the way gray … 'cause I want to look old because I am old and I think it's damn good to be old, too." From a woman who's talked openly of her plastic surgery (she says she got a facelift at 39, had a nosejob and redid her eyelids) that's some big — and brave — talk. Her hair is even looking cute these days, with a color that softens her features and is a big improvement from the harsh black or platinum blonde that she's tried in the past. We'll see if she actually follows through — View cohost Joy Behar basically said no way to doing it herself ("In my family, as you got older, you got blonder. It was like a Zsa Zsa Gabor syndrome," she said). Can women age gracefully without good highlights? Even finding the occasional gray hair can be a shock for us. Tell us: would you give up hair dye and go completely gray? Have you already?
Click here to see more hair stories on Off The Rack.
Photo: Michael Germana/starmax