Dress Like Your Favorite American Idol!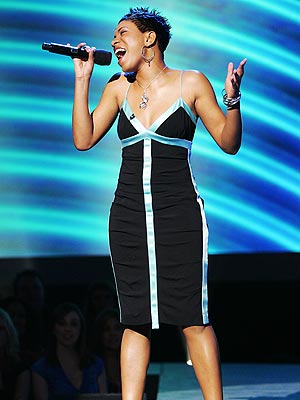 You may never be able to belt out a showstopper like Stephanie Edwards, but you can snag the outfits she's been wearing on American Idol. Starstyle.com is featuring the wardrobes of certain American Idol contestants, including Lakisha Jones, Jordin Sparks and Blake Lewis. So, whether you want to strut your stuff in Stephanie's slinky Nicole Miller dress, $310, or hope that wearing Blake's skull-printed t-shirt, $28, will improve your beatboxing, you can try — just maybe not out at a karaoke night.
Can't get enough? Click here for everything American Idol on PEOPLE.com.
Photo: frank micelotta/getty