Lindsay Lohan Goes Back to Red! Love It or Hate It?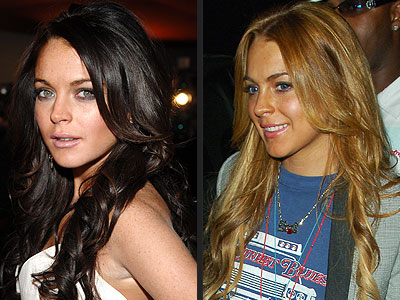 Remember when Lindsay Lohan first burst on to the scene as an adorable, freckle-faced redhead? We've seen her hair go every color of the spectrum, from platinum to jet black since then — and for a quite a while now, she's been sporting a dark chocolate brown. So imagine our surprise to see her emerge from the Neil George salon in L.A. with long strawberry blonde curls! It's like Freaky Friday all over again. We love seeing Lindsay go back to her roots, but we want to know what you think. Tell us: What do you think of Lindsay's new red hair? Love it or hate it?
Click here to see more photos, news and a full bio of Lindsay Lohan, and click here to discuss her in Off the Rack.
Photo: Lester Cohen/WireImage; Chris Wolf/FilmMagic