Chloe Sevigny Hot Pink Dress: Hit or Miss?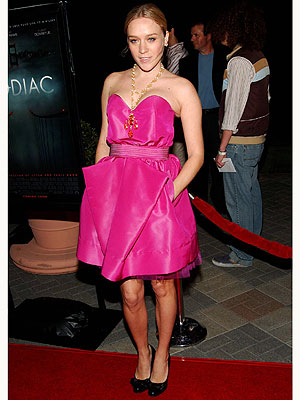 Chloe Sevigny has been known for her off-beat fashion choices for years, so we're always eager to see her latest look. At the L.A. premiere of her latest film Zodiac — she co-stars with Jake Gyllenhaal, Robert Downey Jr. and Mark Ruffalo — the actress stepped out in a hot pink Luella minidress, accessorized with Neil Lane jewels and Dolce & Gabbana pumps. We love the bright burst of color and the origami-like skirt, but we can see where others might not be so keen on it. So we leave it up to you! Tell us: What do you think of Chloe's look? Is it a Hit or a Miss?
Vote on who got it right — and wrong — on Oscar night by clicking here.
Photo: fabrizio picco/wenn