Ashley Olsen's Turban: Would You Wear It?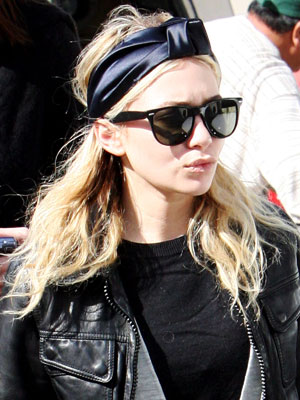 Blame it on Miuccia — as soon as Prada showed their Spring collection with all the models wearing satin turbans, we know the look would be in style. And while stars like Jennifer Lopez have always loved their headwraps, trendsetters like Ashley Olsen are already snapping up the pricey Prada bands ($300 and up). Of course, if you don't want to invest quite that much in the trend, Forever 21 is making a version for a much more bearable $5. But the real question is do you want to wear it? Tell us: Would you wear a turban like Ashley? Is this a trend you'll try?
Click here to see more of Ashley's wacky fashion choices.
Photo: celebrity babylon