Britney Spears Shops Online - From Rehab!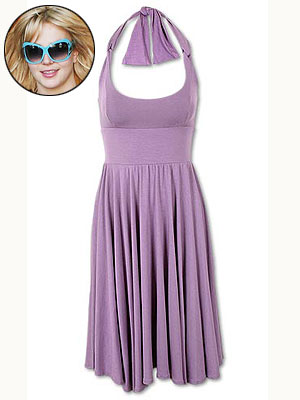 When Britney Spears is not stepping out from rehab, it seems like she's in there shopping online. Over the weekend, Spears, who checked into Promises treatment center in Malibu last Thursday, went on an online shopping spree at Intuition, an L.A. fashion boutique and one of her favorite haunts (check out her previous visit here). Among the four large shopping bags of loot, PEOPLE has learned, was a pair of red Denim of Virtue skinny jeans, $170, a lavender halter dress by Tart ($200), a Rich and Skinny miniskirt, $145, and a Rory Beca silk tunic dress, $215. Since Spears couldn't pick up the clothes herself, her mom, Lynne, did the honors and dropped the bags off during one of her visits. We guess it's part of Brit's retail therapy.
Click here to see more photos, news and a full bio of Britney Spears.
Photo: inf