Victoria Beckham Goes Blonde! Love It or Hate It?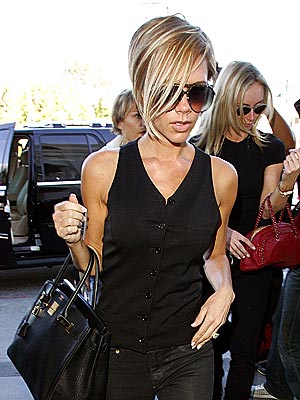 Skinny jeans? Check. Stiletto heels? Check. Oversize sunglasses? Check. Brunette hair? Gone! What looked like a typically stylish day for Posh was actually the debut of a whole new hairdo. Her brown bob from the past several months, including Sunday night Oscar parties, was given the boot. Her hair is now streaked with light blond highlights and razored into an 80's-style asymmetrical do. Is this a new look in preparation for her rumored reality show, or is going blonde part of her master plan for fitting into L.A.? We dig the new do on Victoria. Tell us: What do you think of Posh's new blonde do? Love it or hate it?
Photo: INF
Click here to read more about Victoria Beckham in Off the Rack.