Michelle Williams's Pixie Cut: Love It or Hate It?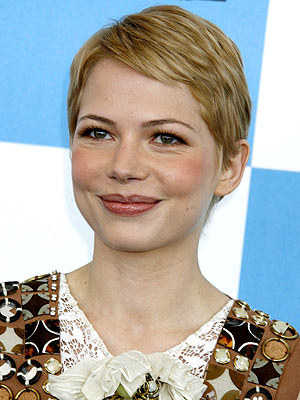 Fred Prouser/Reuters/Landov
Michelle Williams has developed a signature downtown style for the past several years, with her floaty minidresses and long wavy blond locks. We did a double take seeing her with a pixie cut on the red carpet at the Indie Spirit Awards today. With her fine features and big green eyes, the fair actress looks sweetly mod and eerily remiscent of a young Mia Farrow. We think it's a fresh look for the ingenue, but we want to know what you think. Tell us: What do you think of Michelle's new do? Love it or hate it?
Click here to see all the stars at the Independent Spirit Awards. And for more of the latest news and gossip on the award shows, check out our Red Carpet Confidential blog.